Chronology of the Age of Itheriont
-005? - The Arrival
The humans arrived to the world fleeing from a horrible war they "want to forget".
000 - The Singularity
The structure of the world changes inexplicably, and it becomes flat and infinity.
* There is a discrepancy, because the Dragons say that The Arrival and The Singularity happened at the same time. But humans are not believing what monsters say.
035 - The Magic
The learning of the new gift led the sorcerers to get more important in the world, creating a new social state. With a whole social class dedicated in body and soul to the investigation of new knowledge, the advances in science, technology and magic happened at an unequaled speed.
110 - The Hunt Era
Humans discover the Magite, that give an easy (but limited) control of magic. That allowed the humans to fight on equal terms to the monsters. This stage is known to humans as "The Ligth Era". The Rahreks becomes in the professionals "monsters hunter".
250 - The Industrial Revolution
By expelling the monsters, more land was available for agriculture, which increased the population and thus the demand for products. The introduction of Mana technology in industry was the decisive step, increased production capacity, shortened production times and increased product quality.
314 - The Great Human War
After cleansing the continent from the monsters, after defeating the common enemy, and thanks to the new technologies of the industrial revolution, human nations began to fight among them. Finally, a small war began between two nations, but the complex systems of alliances and treaties transformed a small fight into a world war.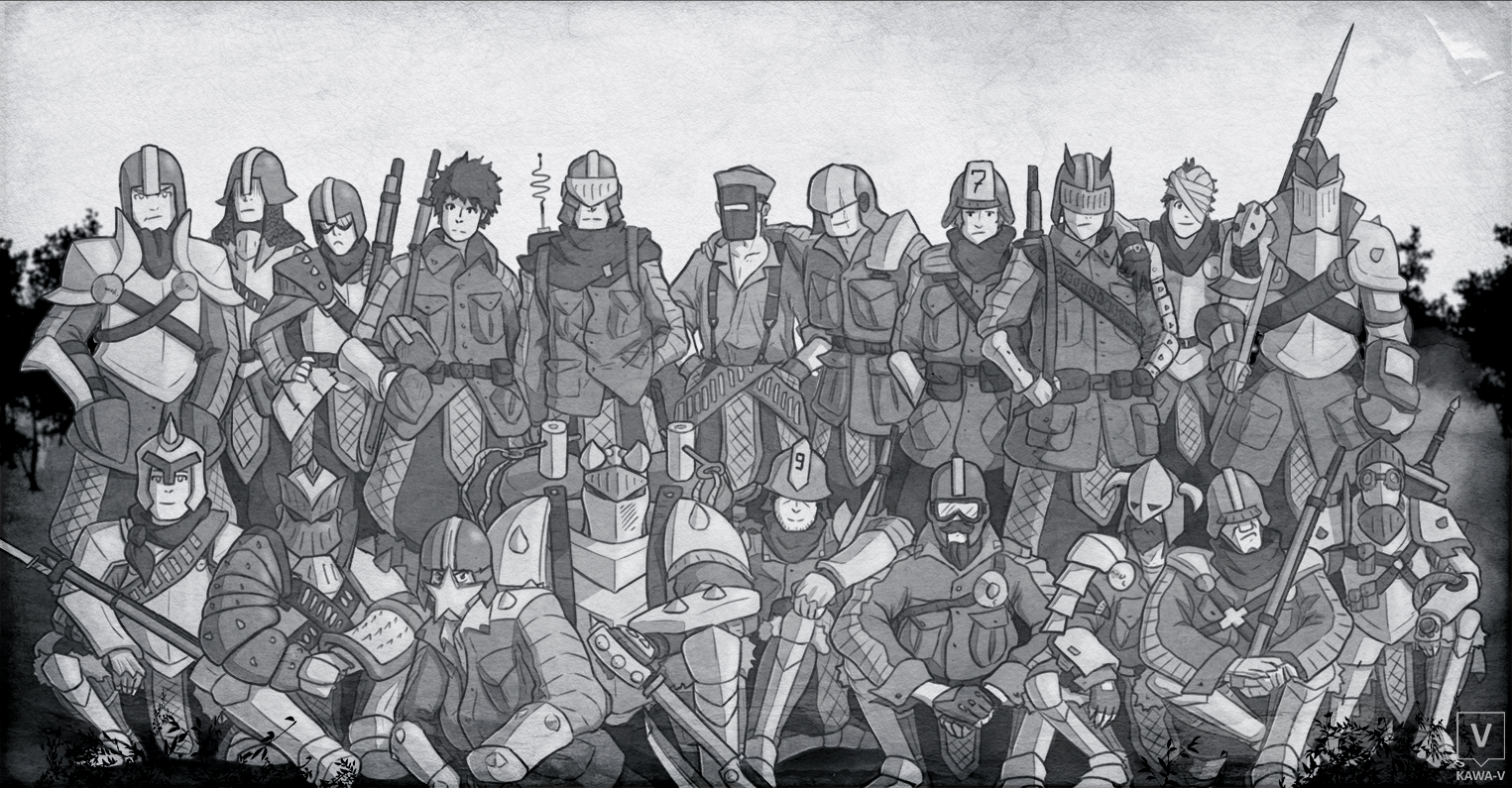 31? - The War of Dragons
The surviving dragons and monsters are gathering to decide when to attack humanity in revenge for the "Hunt Era", if as soon as possible, or wait for the great human war to weaken them.